DOCTORS MASSAGE THERAPISTS AFFILIATE DOCTORS


---
The Doctors
---
Dr. David Berring, D.C.
Dr. Berring is a Chiropractic Physician and Certified Chiropractic Extremity Practitioner. He helps patients to focus on their total wellness, and strives to improve their health through comprehensive wellness care.
Dr. Berring is a Mason/Cincinnati native and Graduated from the University of Cincinnati with a Bachelors in Biology, Pre-medicine.He then graduated with honors from Life University with a doctorate in Chiropractic.Dr. Berring is married and has two sons.Dr. Berring owns Everybody's' Health and has been open for 13 years.In 2004 Western Row Chiropractic, Inc, now DBA, Everybody's Health, was nominated for and awarded "Best Professional Business" in Mason, OH.Dr. Berring is an active owner of several successful small business ventures.Dr. Berring's background in computers and technology has added much value to all of these small business ventures.Dr. Berring is a long standing board member of the Mason Deerfield Chamber of Commerce as well as a regional board director for Make-A-Wish® Ohio, Kentucky & Indiana. Dr. Berring belongs to the following professional organizations; The Ohio State Chiropractic Association, Mason Chapter of Business Network International, and is a Lifetime Member of the Kingston Registry.Dr. Berring enjoys golf, socializing, and studying trends in real estate.

Dr. Berring is available for chiropractic care by appointment in our Mason and WIlmington offices.



---
Dr. John DiPaola, D.C.
Dr. DiPaola is from northeast Ohio and went on to complete his undergraduate studies at Youngstown State University. He then continued his education at Life Chiropractic College in Marietta Georgia, earning a Doctorate Degree in Chiropractic. Since graduation from chiropractic college, Dr. DiPaola has been in practice in Atlanta Georgia for 9 years and then established himself locally in Ohio where he has been practicing for the past 3 years. Dr. DiPaola holds chiropractic licenses in the states of Ohio, Virginia, and Georgia. Dr. DiPaola joined Everybody's Health in October of 2009 so that he could be more focused on quality patient care.

Dr. DiPaola is the Clinic Director of our Fairfield and Mason office.


---
Dr. Brandon Zoller, D.C.
Dr. Brandon Zoller is originally from Cincinnati, Ohio and is a 1994 graduate of Fairfield High School. He completed his undergraduate studies at Eastern Kentucky University before attending and graduating from Palmer College of Chiropractic in 2002. He practices in the Fairfield Township location of Everybody's Health. He is married and has 2 children with whom he spends most of his free time. Additionally, he enjoys playing guitar and drums as well as writing his own music. He believes that the happiness of a society as a whole is directly proportional to the health of its citizens. In addition to treating sports injuries and chronic pain, Dr. Zoller has a strong background in working with Worker's Compensation claims.

Schedule an appointment with Dr. Brandon Zoller by contacting our Fairfield office.
---
Dr. Matt Finke, D.C.
Dr. Finke was born and raised in a small rural town in Western Ohio where he was active in a wide variety of sports and outdoor activities. He attended The Ohio State University where he studied pre-medicine and participated on the varsity rifle team. He then went on to attend Life College of Chiropractic in Marietta, Georgia graduating with his Doctorate of Chiropractic. Dr. Finke is married, has three children and two dogs. He and his family enjoy being active at Crossroads church, cheering on the Buckeyes and RVing.
Chiropractic care is more than just treating the spine. We treated all the joints in the body, making sure they have the movement they are intended to have. Our bodies are amazing things that can do so much more than we realize and when we keep our body moving properly we are helping it function to the best of its ability. When one joint is not moving as it should, the surrounding area begins to overwork in order to help it out by compensating for it. Over time, these dysfunctional areas can lead to pain or other symptoms.
Dr. Finke is also trained in a specific technique called Webster's Technique. This technique was specifically developed for pregnant women to assist with discomfort during pregnancy and ensure pelvic balance for an optimal labor and delivery. He has a deep interest in providing family care and serving our communities first responders and veterans.
Dr. Finke brings his 20 years of practice experience to Everybody's Health Mason to care for patients of all ages.
To make an appointment, contact our Mason office.
---

Massage Team (Licensed Massage Therapists)
---
Heather Clem, LMT -Mason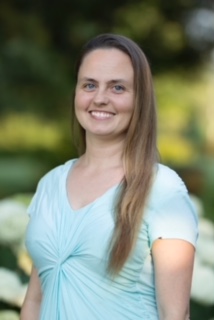 Jason Reeder, LMT -Fairfield, Mason
---
Additional Services
Hypnotherapy
Janet Berg, C.C. Ht., EFT-ADV
Ms. Berg is a native Cincinnatian who believes in a holistic balance of mind, body, and spirit. She is a Certified Clinical Hypnotherapist, Reiki Master Practitioner, and EFT-Advanced Practitioner. She is a mentor to students and writes wellness-focused articles for Cincinnati CityBeat.




---